Metal Buildings Made to Last
The search for the right metal buildings can be a stressful one for any home or business owner. Take advantage of our affordable pricing when you shop for metal building wholesale from New Deal Metal Buildings. At our retailer in Denham Springs, Louisiana, we feature an extensive collection of products to fit each of your needs and budget requirements. Discover our options in metal and wooden sheds, garages, and RV carports.
The Benefits of Metal Buildings
Each of our metal buildings is crafted with tough steel, making them a durable creation that will last through years of heavy use.
New Deal Metal Buildings is proud to be your source for metal buildings and metal storage sheds that can be used in homes and businesses anywhere. These structures provide a number of advantages that protect your assets from harsh environments, including areas where damaging windstorms are a common occurrence.
When made of the proper materials, metal storage building and sheds have a high tensile strength that allows them to withstand damaging conditions produced by tropical storms, hurricanes, and severe thunderstorms.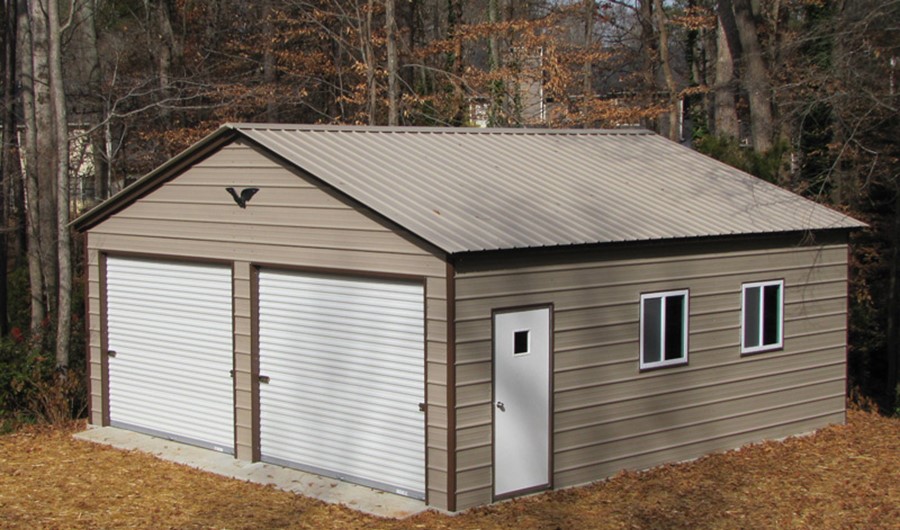 Metal Garages
Metal garages and metal buildings have advantages that go beyond tensile strength. These quality, economical pieces are an easy way to keep your vehicle safe from the elements.
If the weather brings hail, fallen tree limbs, heavy rain, or other hazards that can damage the exterior finish or windshield, your car will be protected. Metal carports also block the harsh sunlight that can fade and damage vehicle finishes over time.
If you are looking for a unique addition to your property, choose metal carports. Today, these structures are available in a variety of colors and finishes. Whether you are throwing a birthday party or another outdoor celebration, your new carport can serve as the perfect event space.
Creating Your Metal Garage
Keep your car in top condition when you store it in a new metal garage. Steel garages offer home and business owners durability against all types of weather. These structures are virtually maintenance free, as they do not require paint, siding, or roofing.
Choosing pre-engineered metal buildings allows you to customize the structure to fit your specific needs.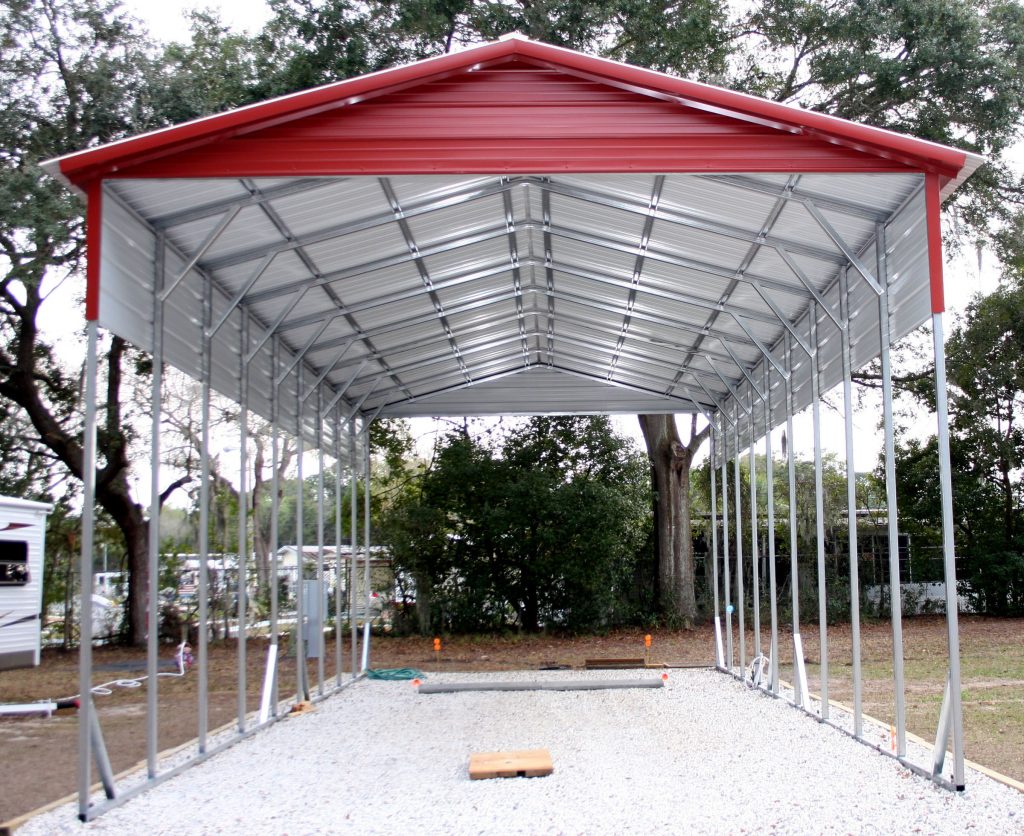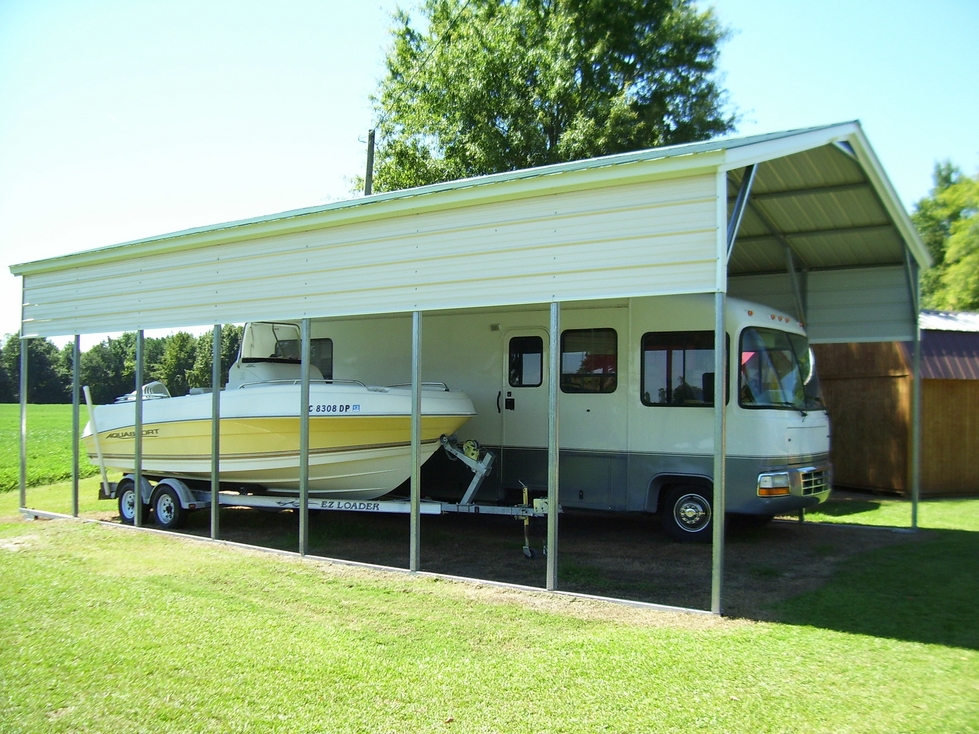 Choosing Metal Carports & RV Covers
Create a structure that lasts when you choose metal for your carports and RV covers. Metal offers strength, durability, and natural resistance against fungal decay and termite damage.
If you deal with heavy amounts of wind and snow, we are happy to provide you with engineer drawings for a nominal fee so that your structure meets each of your requirements.
Craft a Custom Building
Due to its strength and flexibility, steel has become a popular building material for individuals everywhere. For a strong structure, work with us to construct your new building. Your steel-framed custom building can be anywhere from 400 to 12,000 square feet, with options available for agricultural, commercial, and recreational use.
Contact us for our metal building wholesale products. Our sheds, garages, RV carports and other metal buildings are available for clients throughout Denham Springs, Louisiana, and a number of regions in the country.